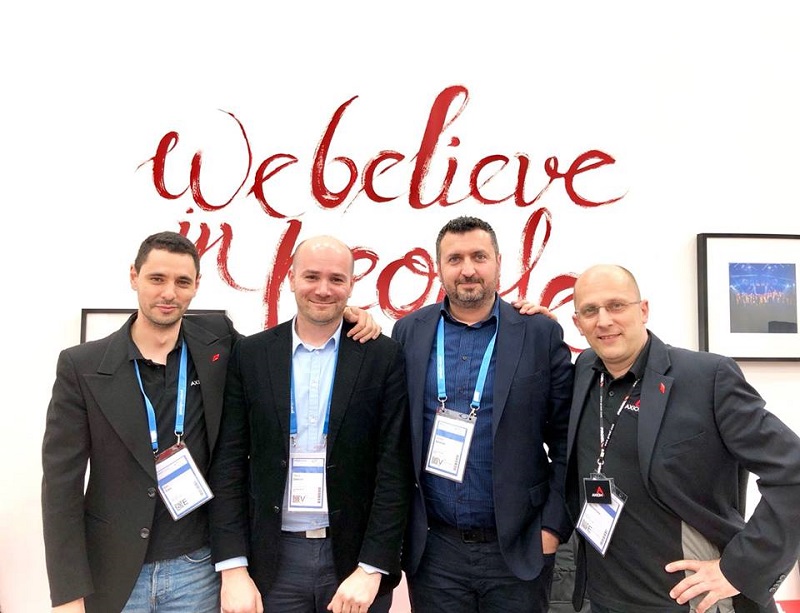 ---
Proel has announced the appointment of Black Box as exclusive distributor of its Axiom professional loudspeaker products in Malta. As key figures in a former distribution company, directors David Zammit (Technical and Sales) and Sandro Sammut (Managing) have between them over 40 years combined experience in professional audio. Focusing on installations and systems integration, as well as sales and distribution, Black Box also designs projects for conference halls, theatres, open air venues, bars, restaurants and churches with a full-time staff of 12 across sales, service, and system design, as well up to eight part-time freelance technicians.
"The first thing that attracted me to Axiom was the AX12C column array system, which we saw at the loudspeaker demonstration in Frankfurt last year," says Zammit. "While point source speakers from all brands have similarities, we thought the AX12C stood out as having unique benefits: good coverage, a small footprint, and overall a big sound – much bigger than you would expect. Rental companies in Malta are picking up on this, appreciating the design and overall the quality versus the size. They can't believe such a big sound is coming from such a small box, and the ease with which it can be set up."
Almost two thirds of the rental companies in Malta have already invested in Axiom column arrays, because they see Axiom as not just another Italian speaker brand but one that offers innovation in design, great support, and the right prices. "Looking at Axiom as a brand, we can provide the market with a variety of solutions from Axiom's broad portfolio of products," he continues. "If we need to deploy a line array system, Axiom has it in different sizes for both installation and rental markets. I can see the column system being useful practically everywhere, and with the addition of the AX6C and AX12LF they have an amazing complement. With these comprehensive product solutions from Axiom we have been able to create a localised network among rental companies, particularly those focused on the corporate market, who are finding Axiom column arrays ideal for what they need – from small 50-people events upwards."
Elio Caia, Export Sales Manager for Axiom, comments "We are receiving excellent feedback from the market in Malta, which is a very good start indeed. Together with Sandro and David, who between them have considerable experience and expertise in pro audio, we are studying strategies to develop the presence of the brand in order to bring the best professional experience to Axiom users in this country.