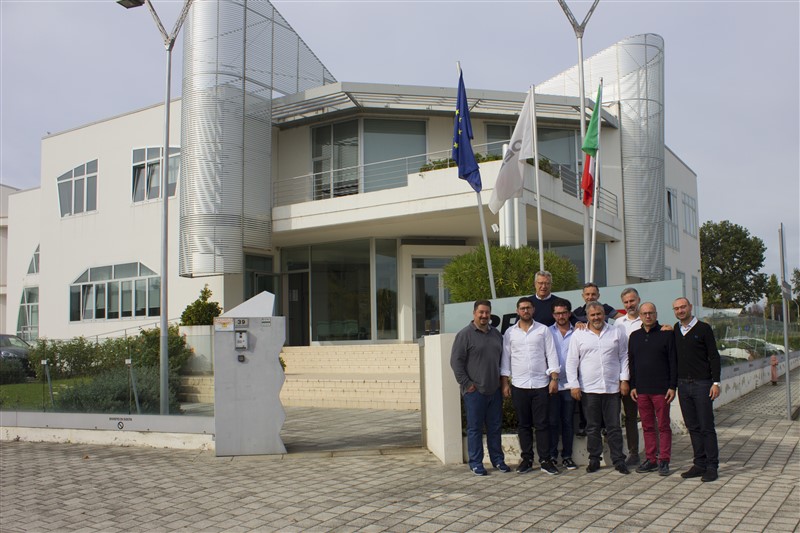 ---
Proel S.p.A., thanks to the entry in the share capital of MDJ Music, adds to the distribution of Proel sound and stage products in the French market, the AXIOM (professional audio), SAGITTER (lighting) and TAMBURO (drums) brands too.
The partnership is born from the desire of Mr. Sorbi, Proel S.p.A. President, to develop a successful penetration in the French market in total harmony with the entire sales staff of MDJ Music and its well-known manager Jose Carneiro Ribeiro.
'In the last years, thanks to its own R&D, Proel has developed worldwide advanced technologies that are the basis for the creation of specific brands specialized in the reference areas/channels; this requires us a strategic optimization of the distribution chain. With our partners MDJ Music, we have identified the best solution to offer the necessary service to an important market like the French one.' Has declared Mr. Sorbi, to which Mr. Ribeiro adds: 'The MDJ Music staff has acquired over the years a deep knowledge of the French market in the field of musical instruments, sound and lighting, and thanks to the solid relationship with Proel, we will expand our offer by adding to the Proel products, already distributed, the AXIOM (pro audio) and the SAGITTER (lighting) brands, that surely are harbingers of great satisfaction'.
The new agreement will allow the opening of new distribution channels starting from November, taking the opportunity to immediately introduce two strategic products on the market such as:
- AXIOM AX800A: the new compact /amplified line array
- Sagitter QUIVER: a touch DMX console, the most advanced in its category